Get Ready For Your Holidays!
This beautiful necklace is perfect for this summer, especially for any beach holidays coming up. Pretty Mermaid colours and a sterling silver sea turtle. Just Beautiful ♥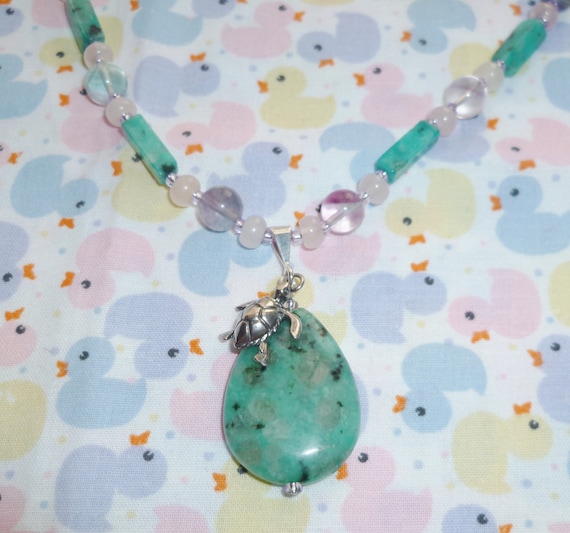 Kiwi Stone, Rose Quartz and Fluorite ♥
Made with Kiwi stone, Rose quartz and Fluorite in various shapes. It has a pendant feature, made from kiwi stone and a small Bali sterling silver turtle charm, both dangling from a Sterling silver bail.
The necklace is approx 19 inches long and fastens with a Bali sterling silver toggle clasp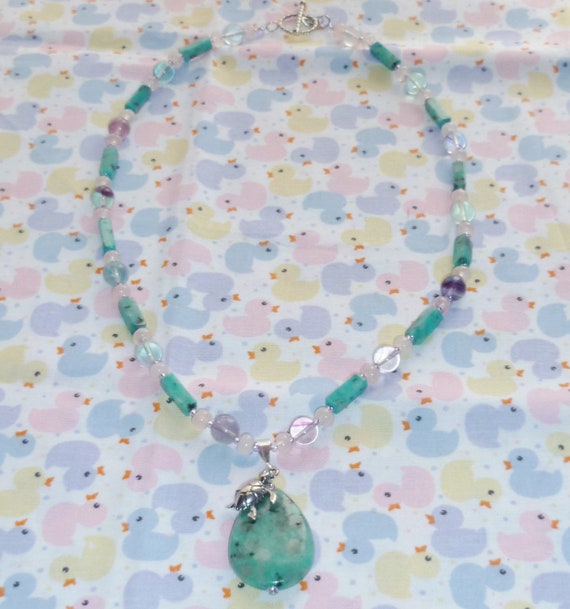 Stunning
You can get this beautiful necklace
HERE!!!